Eco Over Ego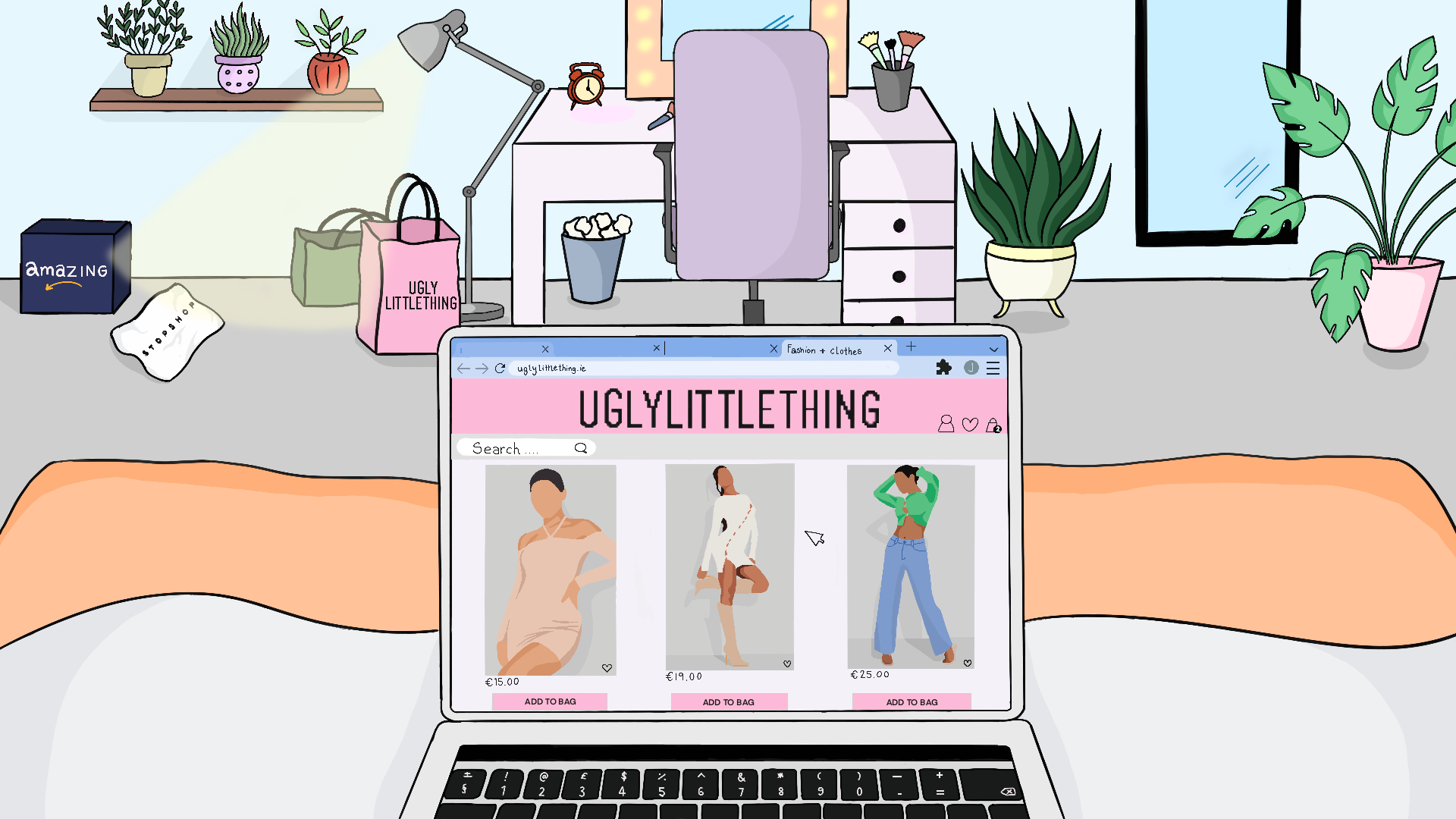 This project explores the dilemma that faces young people in a society where responsibility is being placed upon them to take action in response to the current climate crisis, while having to face the pressure of maintaining appearances by keeping up with fashion trends. The project investigates what effect this has on the mental health of the youth, while also exploring to what extent influencers are being held accountable for their actions and if social media is affecting consumerism.
his idea is presented through three short animations shown as a campaign. Each of the three animations addresses one of the following headings: reduce, refuse and repair. These are the three R's that can be referred to when talking about sustainable fashion. Instead of using the original meanings for the three terms, the project adapts them to reflect the underlying messages explained above.
The campaign is used to display the frustration felt by young people as the responsibility of older generations' actions are being placed upon them. Many young people are left feeling powerless in a world where they are expected to be the ones who make a change. The findings of the project reveal that eco anxiety and climate anxiety are having a significant impact on the mental health and wellbeing of young people, leading to a development of further mental illnesses such as depression. It is also evident that social media has had a large impact on consumerism due mainly to the work of influencers, in particular micro influencers advertising cheap items that people rush to splurge on and later disregard as they are part of micro trends or their purchase stemmed from a fashion 'fear of missing out' (FOMO) effect.
Video Overview
Visuals from this Project