Identicles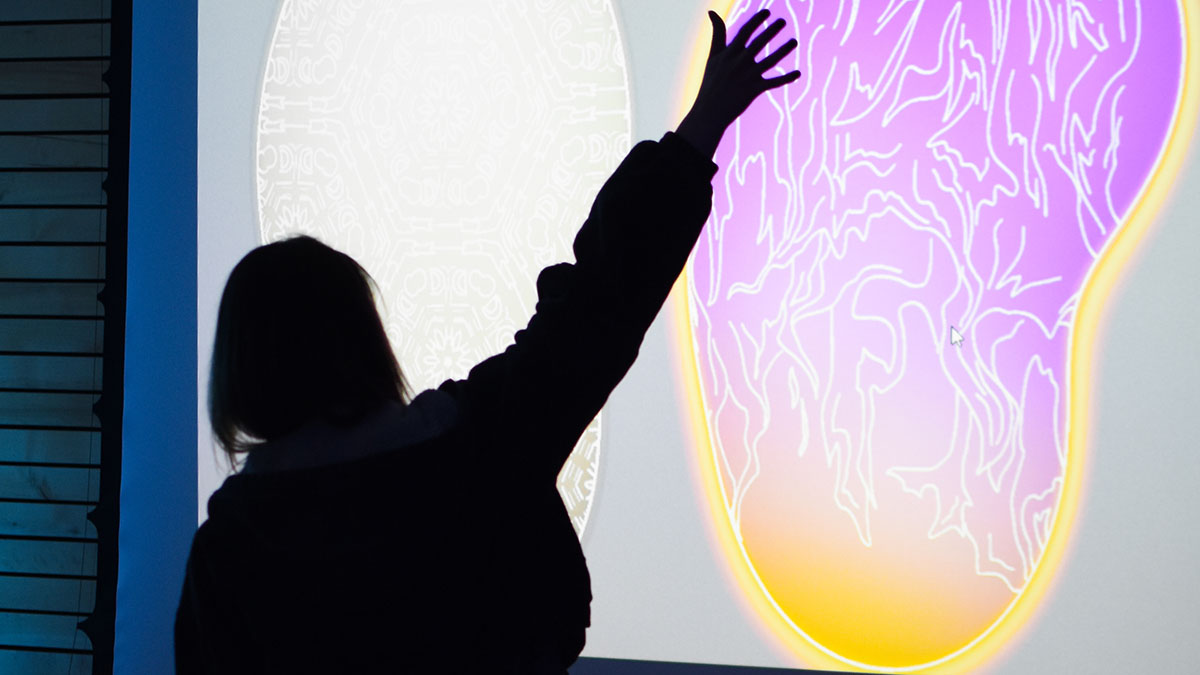 Identicles is an interactive multimedia exhibition that explores representation of identity through algorithmically generated abstract avatars, that we call 'identicles'. The exhibition provides visitors with a safe environment to reflect on and express facets of their personalities. Identicles connects participants with aspects of their identities using sound, colour, texture and embodied interaction.
Identicles explores an innovative solution for representing identity that goes beyond expression of physical traits. By abstracting physical attributes, Identicles avoided comparison between visitors' physical and digital bodies, and allowed for representation void of age, gender or human body shape. We designed Identicles to investigate alternative methods of personification through the creation of abstract avatars. We wanted to see if we may be able to help people represent what is not easily representable by current and conventional avatar design. Identicles attempted to overcome issues of superficiality, such as social media users' presentation of an ideal self rather than an honest representation. Identicles aimed to challenge these issues by fostering an environment where authentic self-expression can be encouraged.
From a sample of 40 people 87.5% of people felt well-represented, mentioning that the use of colour, texture, audio and motion tracking present in the identicle represented aspects of their personality. When two or more participants engaged in motion tracking at the same time, they remarked that they could also see how the personalities of others were represented. Participants mentioned that the exhibition design, including posters, lights and music enhanced their experience.
Identicles
held meaning for participants that expanded beyond the superficial, ranging from playful and social to spiritual and affirming. Offering insights valuable for future attempts at meaningful digital representation,
Identicles
is our approach to representing identity through multimedia.
Video Overview
Visuals from this Project