Parasocial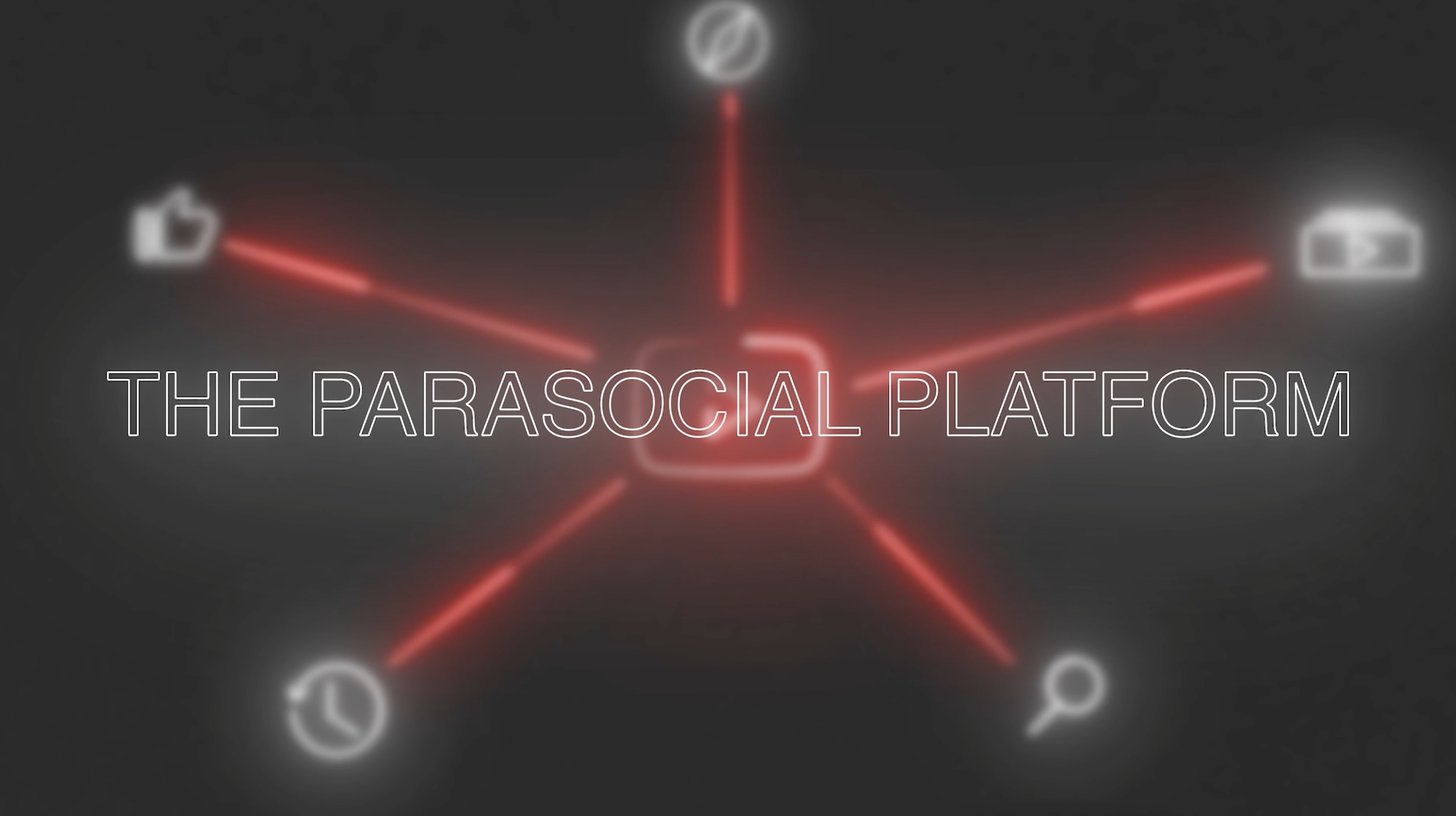 Parasocial is a five-part documentary series exploring the idea of parasocial relationships and their connection to YouTube. A parasocial relationship is a non-reciprocal relationship formed between a viewer and a media personality. Essentially it is when a viewer believes they are friends with a media figure who has no idea who they are.
This series looks at how the platform incentivises creating these parasocial relationships, how YouTubers may foster them and their social impacts. This series is hosted on both YouTube as well as our own website, which will further insight into the topic. The documentary contains interviews with YouTube users, YouTubers and experts in the fields of communications, branding and psychology to get a broader understanding of what parasocial relationships are and how they operate on YouTube.
Parasocial relationships are an important and often overlooked aspect in our increasingly mediated world. Many of us find ourselves constantly on social media and entertainment platforms such as YouTube. Therefore, people should be aware of the effects they can have. The documentary hopes to highlight that parasocial relationships are a ubiquitous phenomenon for us all. Furthermore, it argues that YouTuber culture allows for these relationships to be formed in a natural and expected way.
This production piece seeks to prove a point against the typical doom and gloom outlook on parasocial relationships. As a result of this production piece, we have discovered that YouTubers will intentionally foster parasocial relationships in order to increase their popularity and are incentivized for financial gain. We also discovered that having parasocial fans have affected YouTubers personal lives, which has caused them to put up boundaries and take cautions when engaging with their audiences.
Video Overview
Visuals from this Project