Scratch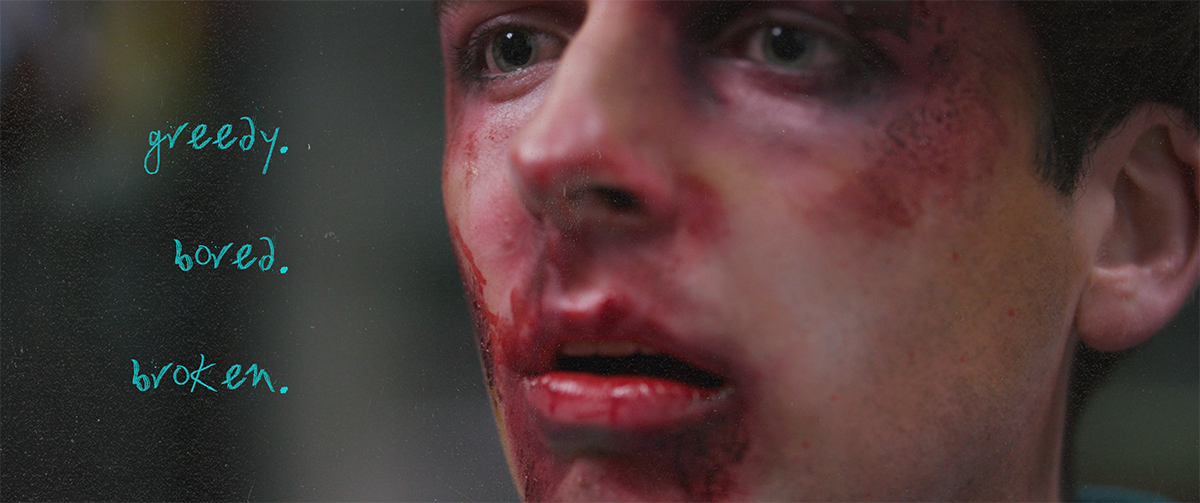 Scratch is a transmedia story universe exploring desire. There are two elements to the transmedia experience: a short fi lm and a social media page. The short film is told through the eyes of Corin; a naive petrol station worker, contemptful towards a dystopian world's affinity for scratch cards. When, by chance, he stumbles upon a winning card that doesn't belong to him, his subsequent choices lead to both psychological and physical repercussions.
We presented Scratch as a transmedia experience (via social media) so the story universe of the film could be expanded beyond the cinema screen. Social media served as a platform to showcase additional materials and sub-plots for those who had seen the film, or as an entry point for those interested in viewing, which can enhance intrigue for the film.
The project aims to investigate the efficacy of expanding an intricate cinematic world through use of multiple platforms, and if its use positively impacts the viewer experience. We found scratch cards to be a useful metaphor for a person's own desires; the scratch card user wants to want the prize more than wanting to have it. Can the integration of a short film and social media lead the viewer to better understanding of the universe and its characters, and encourage reflection on their own desires?
Research was conducted with a test screening and two surveys for participants; one after they had viewed the film, and one after viewing both the film and the bonus social media content. We found that the integration of an additional viewing platform led to greater viewer insight into the film, and created more interest into the Scratch universe.
Video Overview
Visuals from this Project