Research Thesis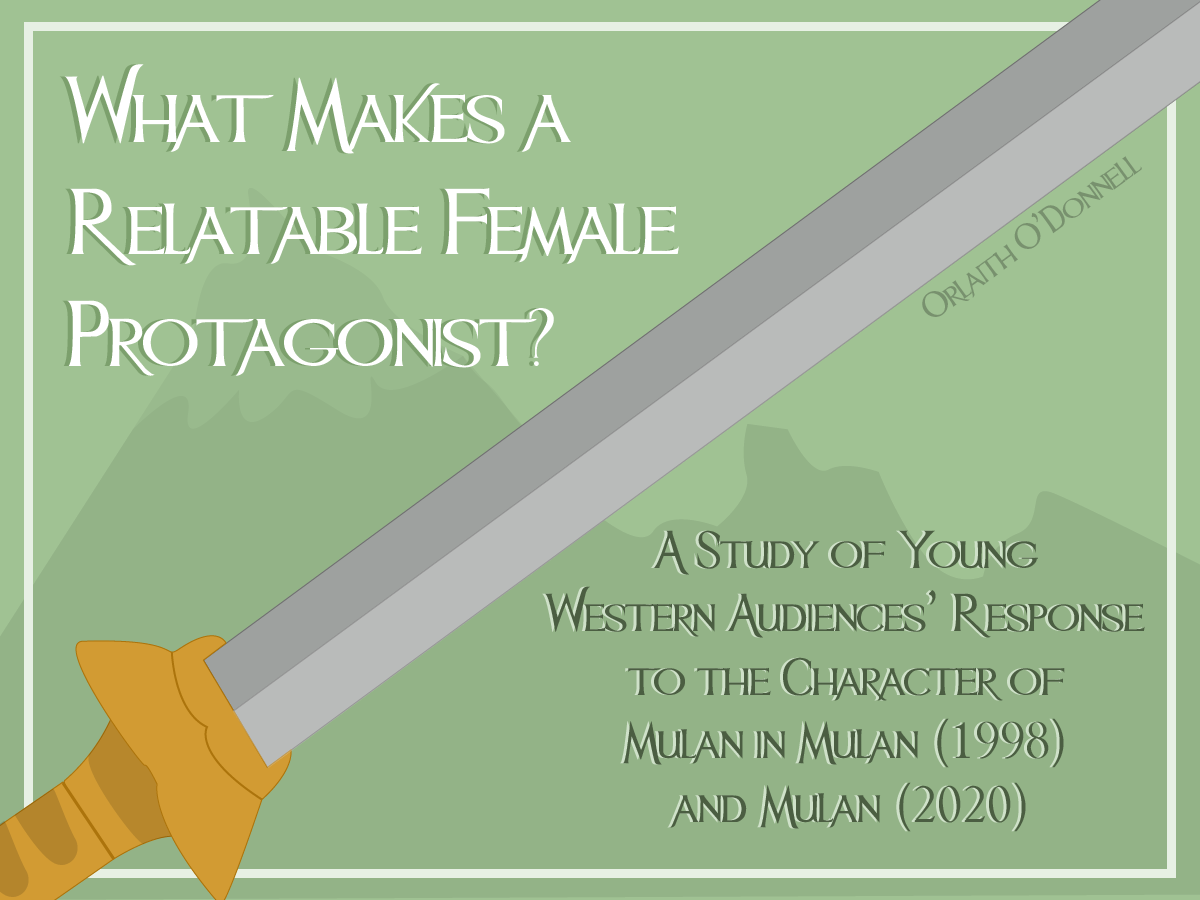 This thesis is on a young western audiences' response to Mulan as a character. The story of the animated film Mulan (1998) has recently been re-adapted into a live-action film in 2020. This adaptation came with several changes to the story and the characters known from the animation, and as such inspired me to research it.
In particular I am researching the character of Mulan. From the animation she is a well-received representation of women, and audiences thoroughly enjoy following her through her story. I was inspired to research if they felt the same about the same character portrayed in the live-action by an actual person. This research into Mulan will give us insight into what makes a female character relatable for young western audiences.
My hypothesis is "The specific changes in the portrayal of Mulan's character led to different responses in a young western audience from the animation, and this information contributes insights on effective female character writing."
I conducted a survey for both audiences of the live-action and animation that were circulated within several college societies in Ireland. Results from this survey indicated a preference towards the character of Mulan from the animation as they felt the changes the live-action made took away from their ability to relate to her.
After the survey I interviewed two retired Disney animators for insight into the production process of animation. They spoke about the difficulties of pleasing all audiences, however, were very open about their opinion on Disney making live-actions are less heartfelt than the 2D animations they have made in the past.
To conclude my research, I conducted a focus group with survey-partakers where I showed them contrasting scenes of Mulan from both movies and asked their opinions. This focus group gave a deeper insight into the audience and provided very personal data on what made Mulan relatable to audiences.
Video Overview
Visuals from this Project